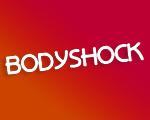 Bodyshock
(201) 968-7559
St. Martin Church
29 Parkway
Maywood, NJ 07607

Visit Our Website: www.bodyshockbygina.com



| Average Rating: 0.00 |
Bodyshock by Gina!
Master fitness instructor, personal trainer, dancer, singer, choreographer
Fun and Effective Fitness!
zumba
walk-fit
bodyshock
tush n tummy
pilates-plus
bodyshape
Motivating women to take control of their life, make themselves a priority and get fit. Inspiring children to explore their creativilty, talents, and hobbies through dance and fitness!
Every class is like having a personal trainer! Offering classes for kids and adults